HEALTHY CHOICES: STRESS BUSTING FOODS
10 THINGS YOU SHOULD KNOW
Any guidelines including those below should be reviewed with your physician to determine if they are appropriate for your condition.
CHEW YOUR FOOD!
Chewing your food thoroughly releases stomach enzymes in preparation for the work of digestion (which is why you shouldn't chew gum). Chew until your food is almost liquid (about 25 times) before swallowing, especially when eating nuts. Chewing your food properly aides with nutrient absorption.
DRINK WATER!
While not technically a food, even mild dehydration can stress your body. Every process in your body relies on water and without enough of it; you can't function at your peak. Keep your nerves steady by staying well hydrated. Drink ½ your body weight in ounces of water. For example, if you weigh 140 lbs., you would need to drink 70 ounces of water per day. This translates to almost nine 8 ounce glasses per day.
DON'T EAT LATE NOR GO TO BED LATE!

Eating late means your digestion will be active when your body is trying to rest. The body does best if you are sleeping by 10 p.m. The adrenals (which takes the brunt of the stress), do most of their recovery between 11 p.m. and 1 a.m.
DON'T SKIP MEALS!

Especially breakfast. Skipping meals can affect your concentration; make you irritable and ravenous at your next meal. There is only so much nutrition the body can absorb in one sitting. Big meals at the end of the day add weight. Maintain a steady flow of fuel throughout the day. Ideally eat every 2-3 hours, 3 small meals and 2-3 mini snacks.
ALMONDS
B2, magnesium and zinc. A handful (1/4 cup/day) is all you need. They are high in fat. Switch from peanut butter to almond butter.
PISTACHIOS(unsalted and uncolored)
Said to lower Blood Pressure. Throw some into chicken stir-fry dishes.  Click here for the chicken stir-fry recipe.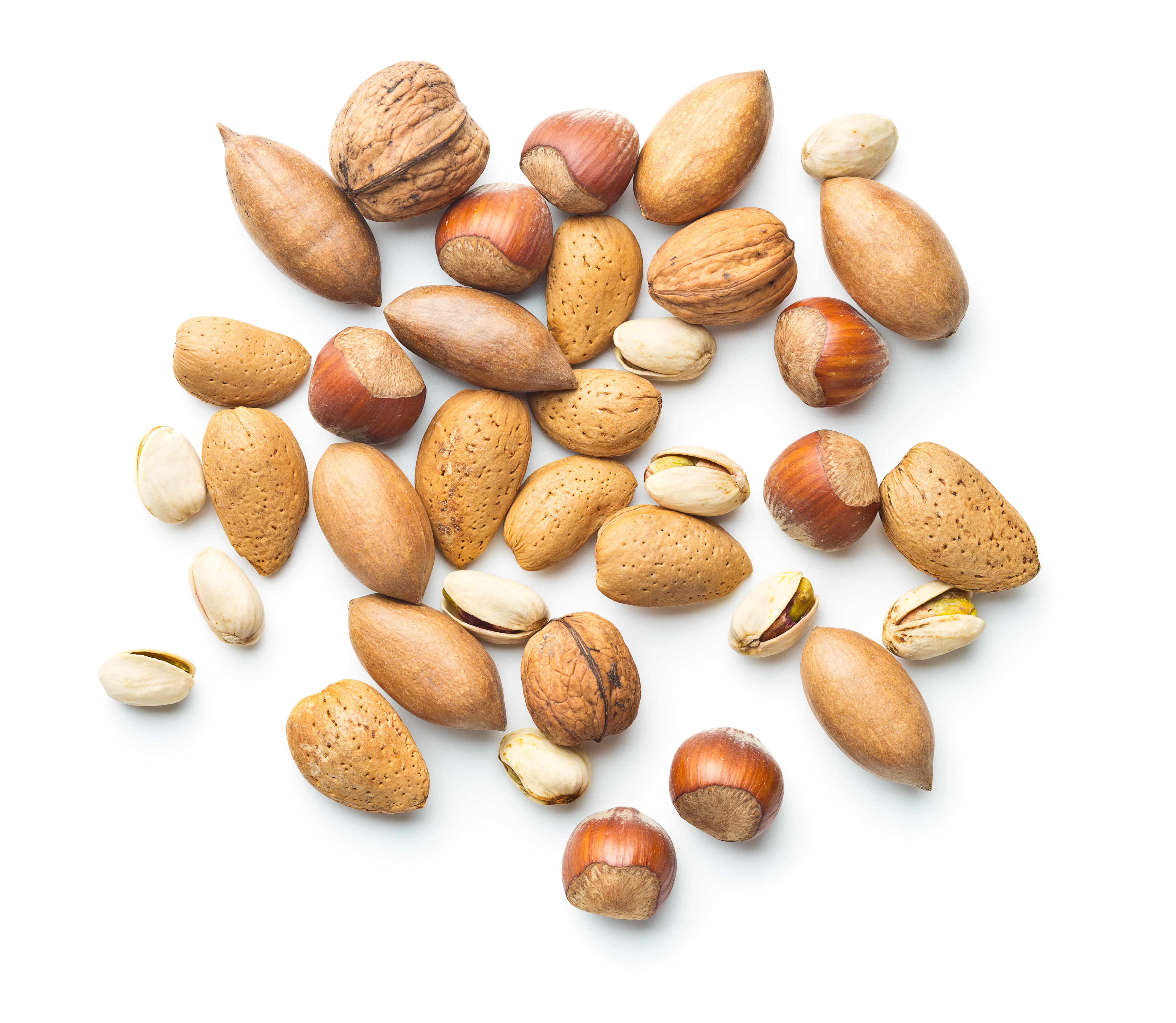 GO BACK TO SLOW BURNING CARBS!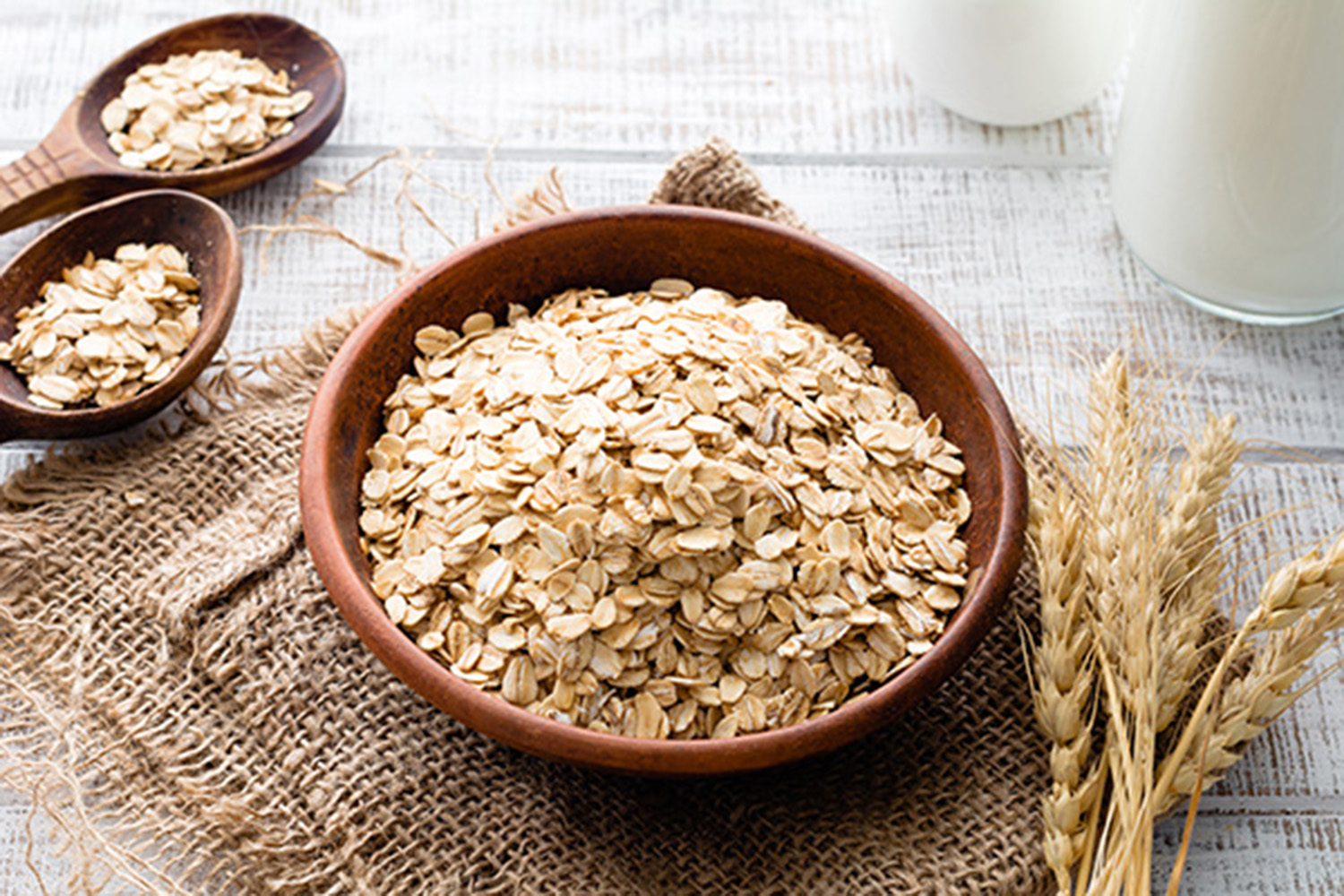 BROWN RICE
It turns out that a modest amount of healthy complex carbohydrates make the brain produce more serotonin. Brown Rice contains plenty of B vitamins. Get the germinated brown rice (means it has been soaked in water until it just begins to bud). Germinated brown rice can be cooked in a rice cooker, great for people who have little time to prepare meals.
OATMEAL(unsalted and uncolored)
A serotonin producing carbohydrate that does not spike blood sugar levels. Stir in a few almonds and blueberries and you have a potent stress reducer! For a new twist, click here for the coconut walnut recipe.
QUINOA
One of the highest protein carbs. The more slowly your body absorbs carbs, the more steadily serotonin flows, according to Judith Wurtman, Ph.D., a former MIT research scientist and co-author of The Serotonin Power Diet. Try making it with vegetable broth.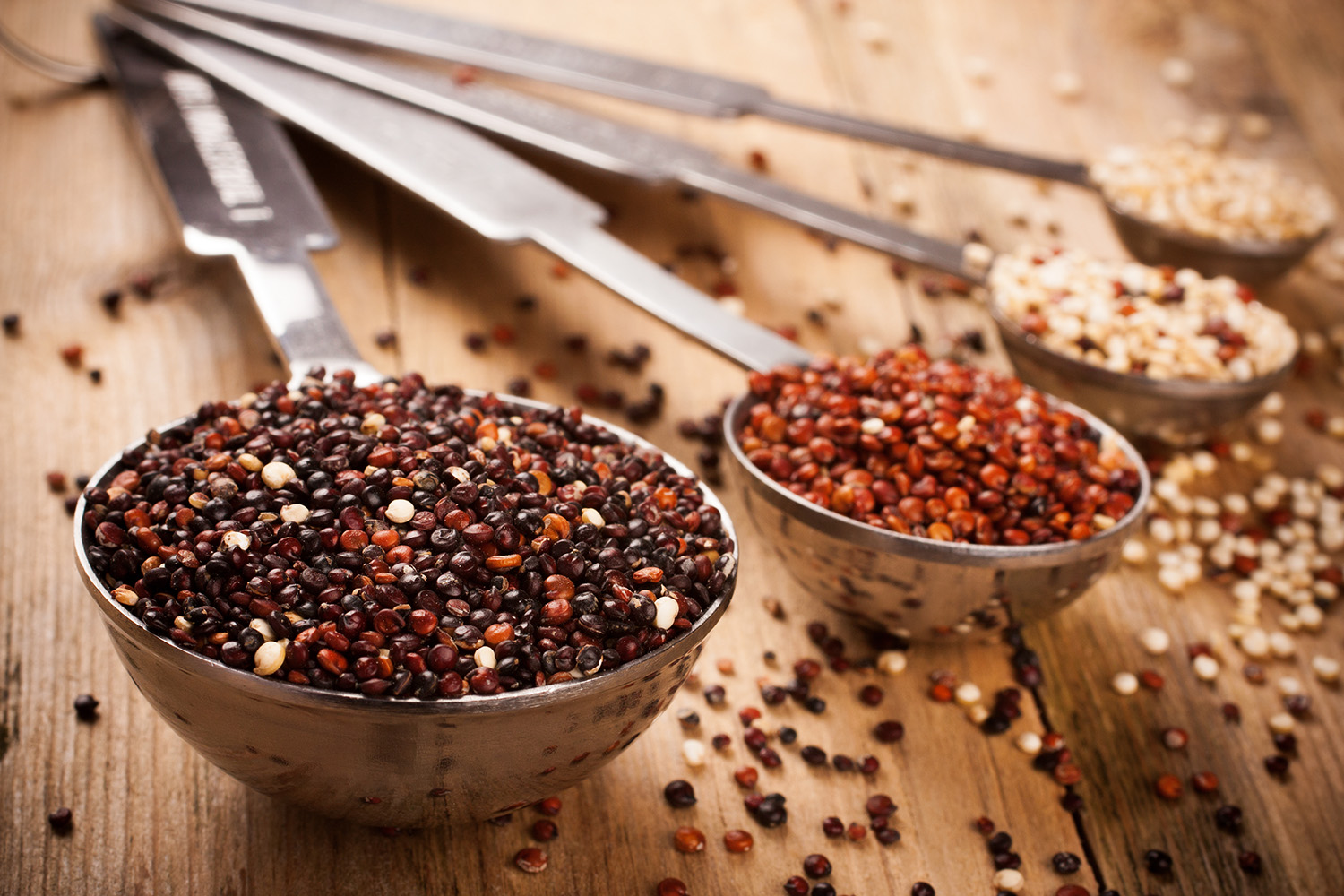 BROCCOLI
Full of B vitamins, magnesium, folic acid and known to reduce stress and anxiety. If you don't have time to chop it, at least get the organic frozen. Chop and mix with dried cranberries and slivered almonds. Toss in one of your favorite dressings.
KALE
Kale is one of those leafy green powerhouses of vitamins that help replenish our bodies in times of stress. It also contains potassium, which is good for our nerves and can calm them. Chop and throw into your lentil soup, garbanzo beans (the fiber which may in itself lower cholesterol) or steam and sprinkle with oregano & olive oil for a side dish. Click here for a lentil/kale recipe.
SEAWEED
Give it a chance. If you are not allergic to iodine (you're not if you can eat shellfish), seaweed has great anxiety fighting properties. For a quick salad, sauté garlic, ginger and green onions in sesame oil and Braggs Liquid Amino. Then wilt seaweed and some kale in the mix. Top with sesame seeds. Eat with brown rice.
SPINACH
A great green for balancing and alkalinizing your pH, which reduces inflammation. It too is loaded with magnesium which helps with stressed induced high blood pressure, labored breathing and constipation. One cup of spinach provides 40 percent of your daily required, value. Try subbing baby spinach for lettuce in salads and wraps. (Use brown rice wraps, not wheat).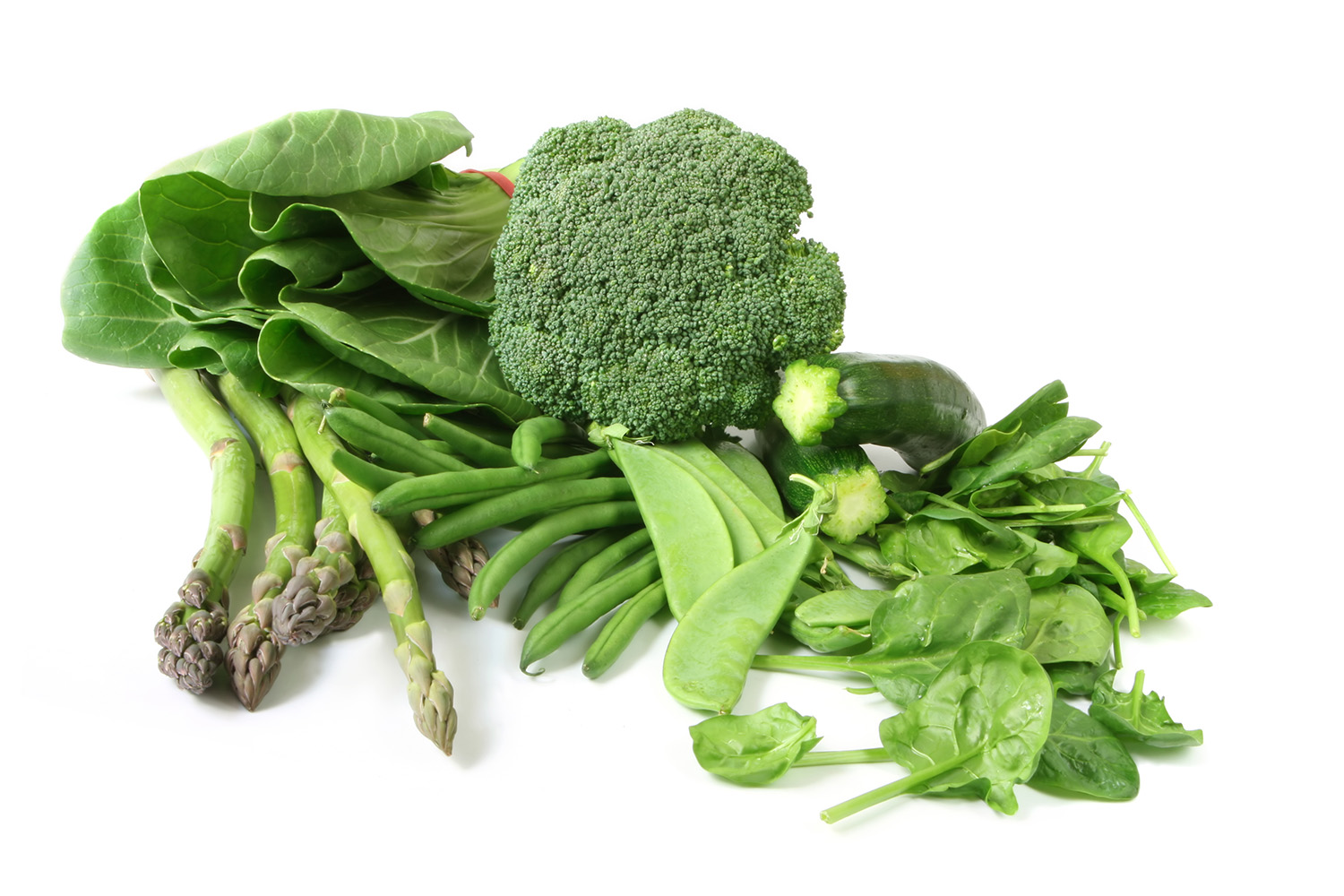 GO FATTY FISHING (MERCURY-FREE) AND INCLUDE SOME ANIMAL PROTEIN!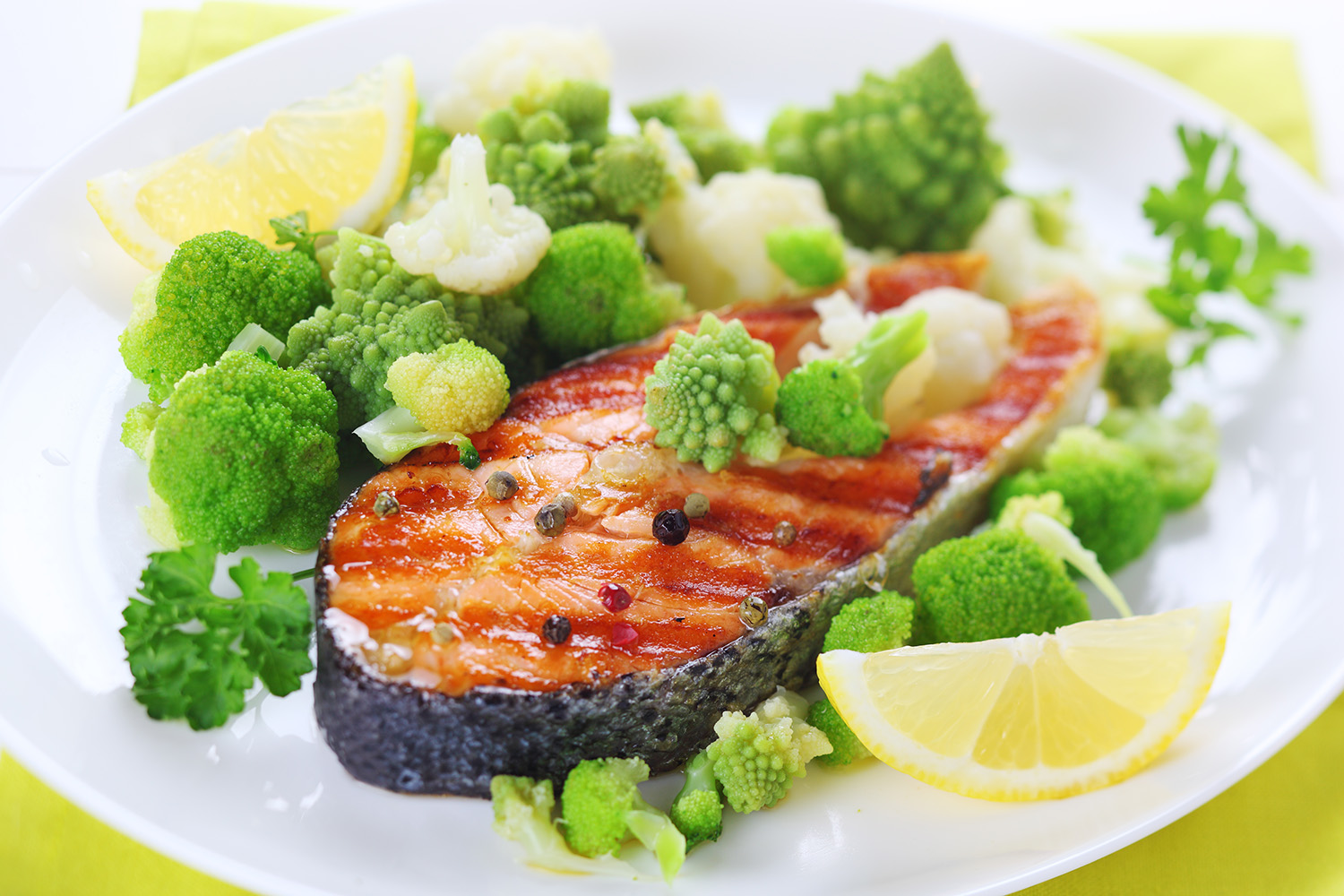 SALMON
Omega-3 fatty acids are the archenemy of stress hormones. A 2003 study from Diabetes & Metabolism found that a diet rich in omega-3 fatty acids kept cortisol and adrenaline in check. Click here for a recipe for salmon patties.
EGGS
These are not the bad guys made out to be. Studies have found that the eggs do not, in fact, raise levels of LDL or "bad" cholesterol. Even better, eggs contain protein that helps with blood sugar balance and have nutrients that may help prevent certain serious diseases. High cholesterol is often more the result of high intake of carbohydrates and inflammation. Plus eggs are one of those foods loaded with pantothenic acid (vitamin B5) which is so important for healthy Adrenal function. (Adrenals take the brunt of the stress in your body). The healthiest way to eat cooked eggs is to boil them. Have them with broccoli florets and olive oil, or make an egg salad with alternative mayonnaise on healthy millet toast for a morning breakfast.
SARDINES
In addition to being rich in omega 3's they seem to have the ability to lower cholesterol and improve the ratio between good and bad cholesterol. One of the most popular ways to eat them is to grill them, add chives, squirt with fresh lemon and place on millet toast.
TURKEY
If you get sleepy at Thanksgiving it could be because of the tryptophan in Turkey. This amino acid triggers the release of serotonin, making many people feel relaxed, after eating it. Try nitrate-free turkey wrapped in lettuce leaves spread with avocado.

BLUEBERRIES
Loaded with anti-oxidants and vitamin C, which you need for the immune system which automatically becomes depressed under stress, making you more susceptible to colds, the flu, etc. Blueberries are also beneficial for the health of your eyes.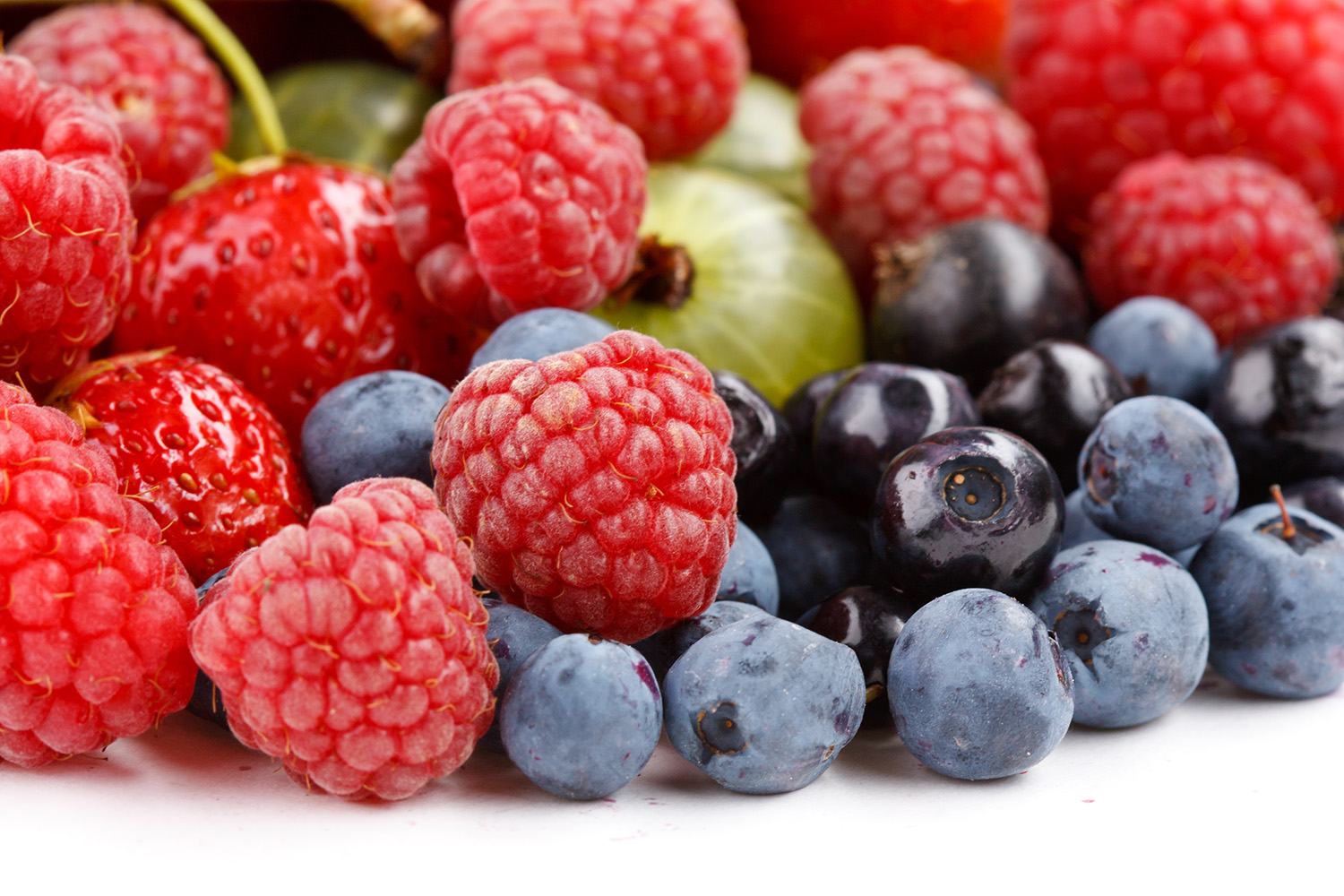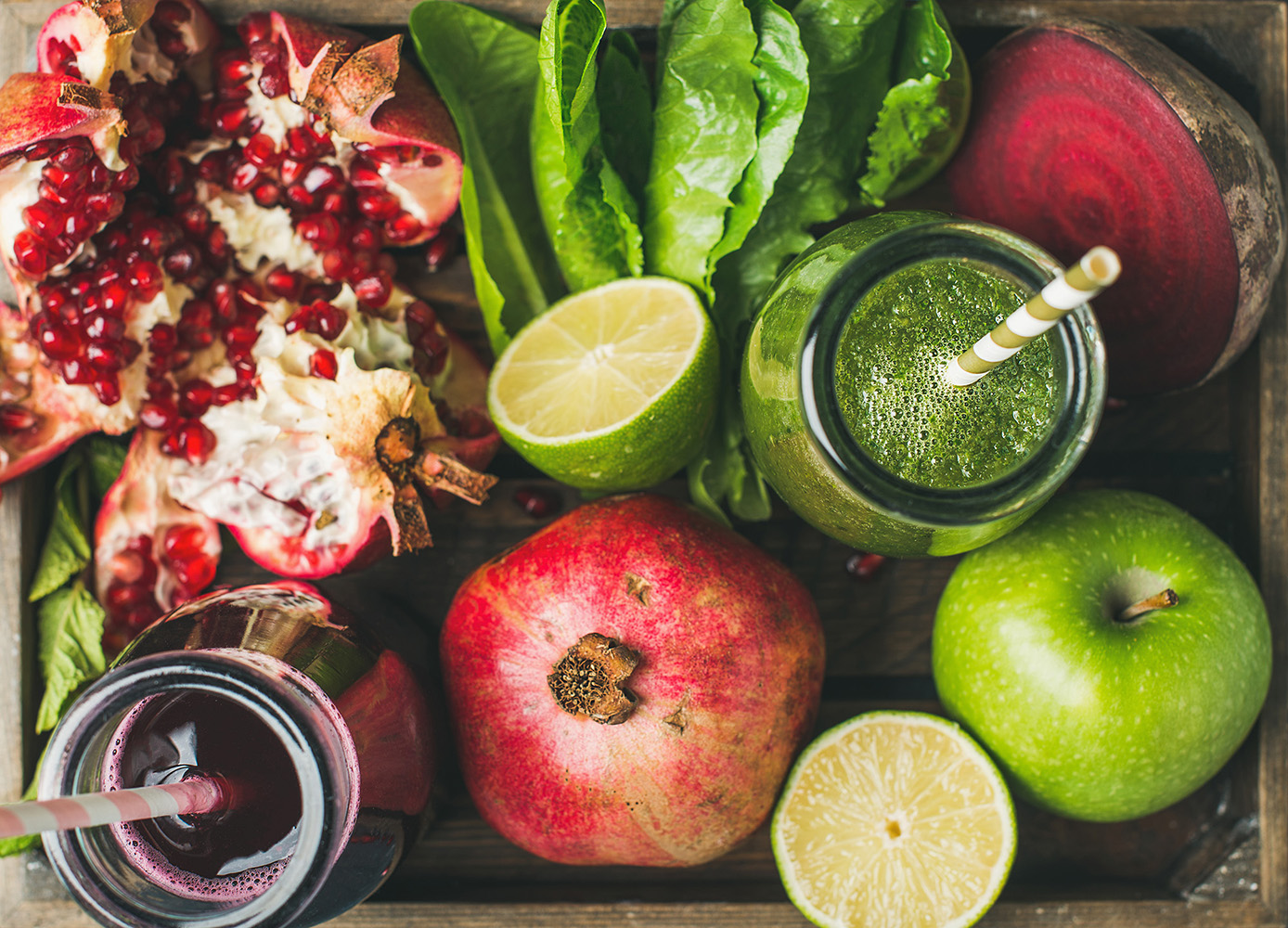 Don't weigh down your body with processed foods. If you want it to perform at its stress-free best then give it the best – whole foods, in their original form, ideally organic and in season. Raw, live, if possible sprouted food should be part of your daily consumption. The variety will be good for the palate and ensure a good cross section of stress fighting nutrition. Click here for spaghetti zucchini recipe.
GIVE UP THE CAFFEINE ALREADY! (CHOCOLATE, COFFEE, COKE & MORE)
Caffeine causes the release of adrenaline, which makes for that initial sense of alertness, but is often followed by a crash and feelings of fatigue or nervous energy. This cycle can ultimately lead to adrenal exhaustion. If you are addicted to coffee, at least have organic, naturally decaffeinated coffee. Better yet, switch to black tea. It has less than a third of the caffeine in coffee. Remember the growing array of available quality teas today. Either iced or hot many are great tasting and full of high anti-oxidants and calming properties.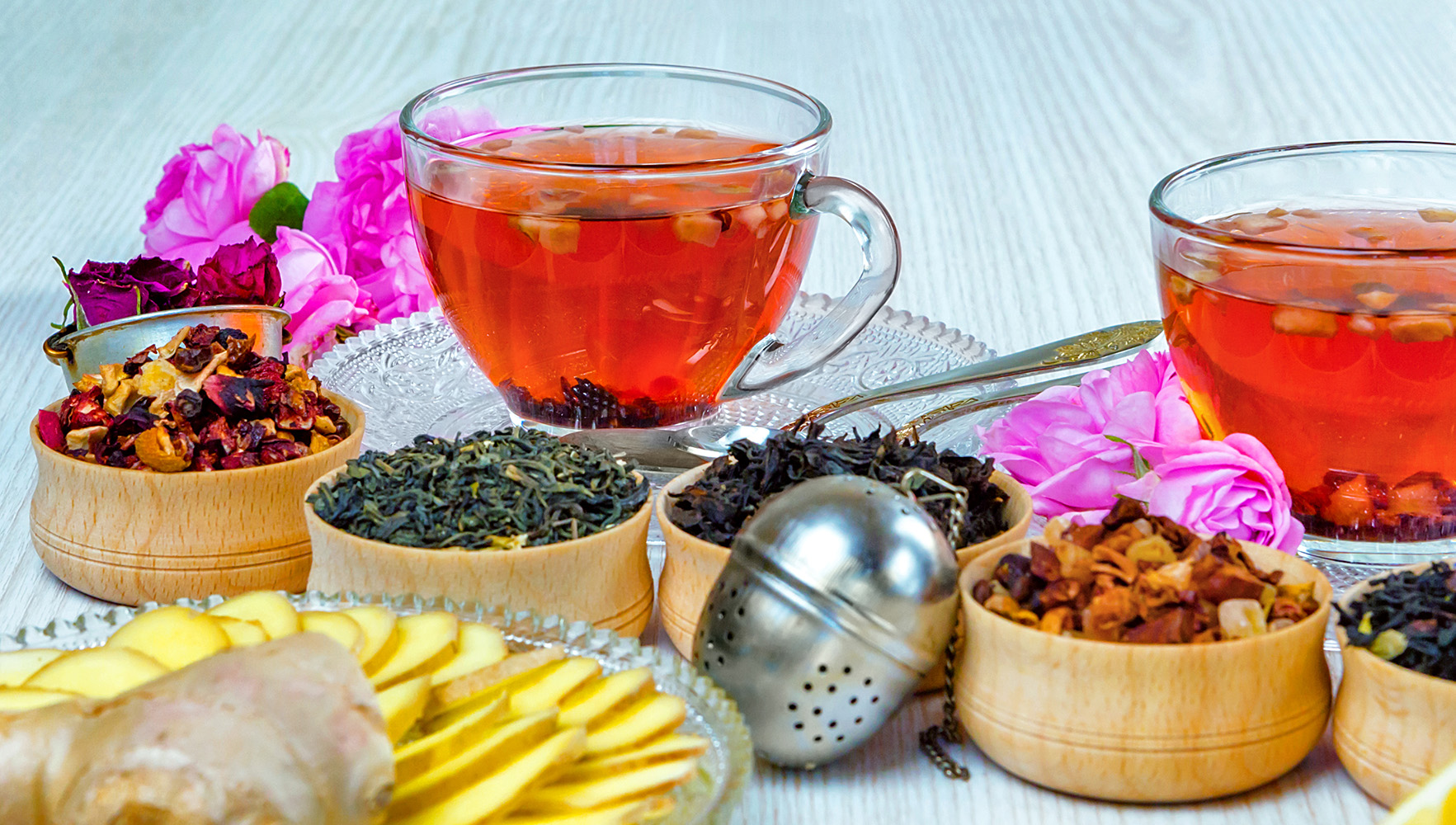 SKIP THE SUGAR BUT NOT THE MEAL!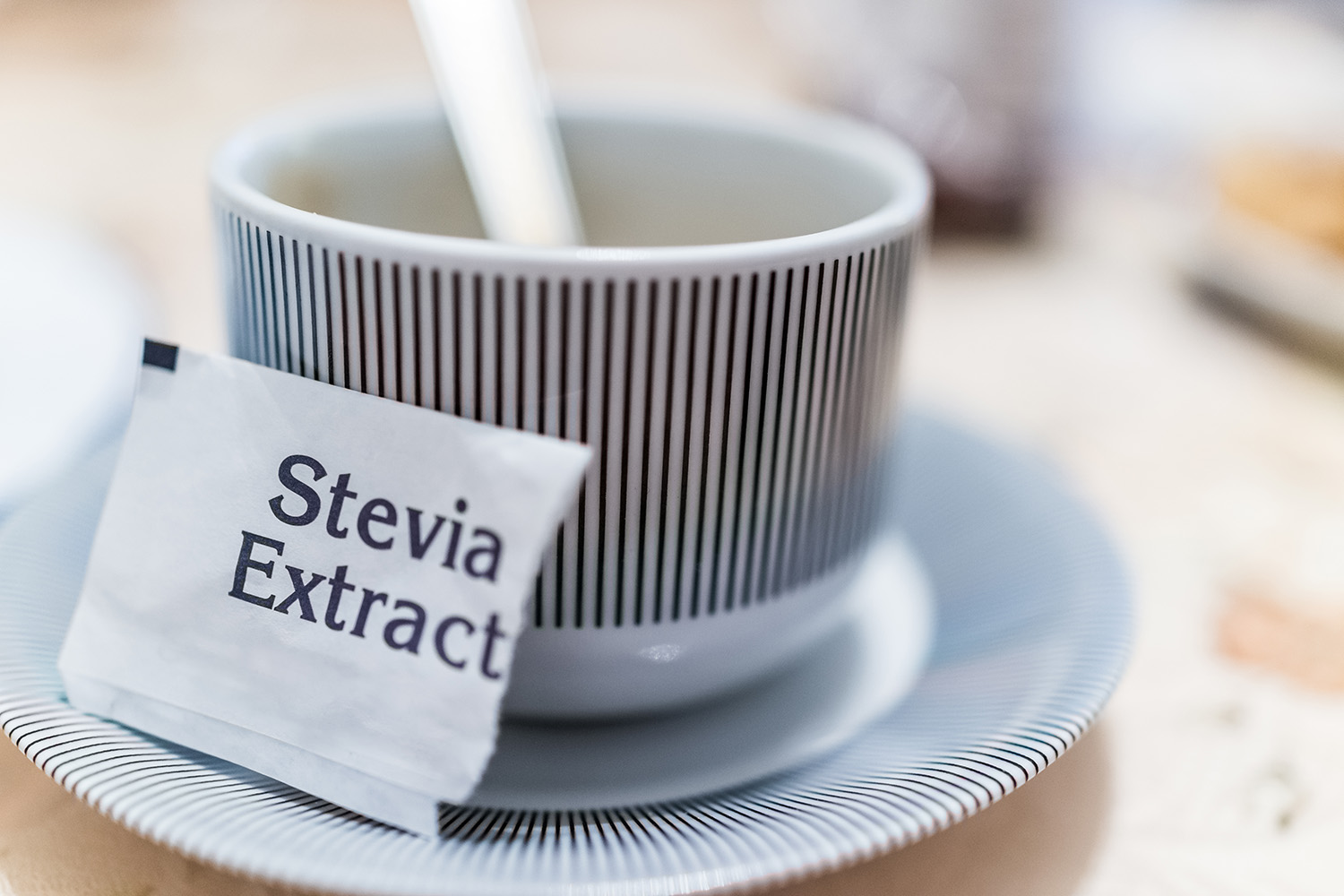 Do not use sugar as a "pick me up". Like caffeine it boosts your energy temporarily, but it exhausts your body. Plus it can affect your concentration; make you irritable, and shaky. Keep your blood sugar constant and your nerves steady by eating healthy meals, especially breakfast, at regular intervals. If you must have sugar try stevia, a natural sweetener which won't upset your blood sugar.
TAKE THE DIETARY SUPPLEMENTATION!
Today's food does not have the nutritional value of yesteryear because of soil, water and air quality. You will need to supplement it with nutritional products that are specific to your health needs. At the Advanced Wellness Center, through our patented technique, DRT, we can identify the specific products which will heal and boost your body's capacity to function.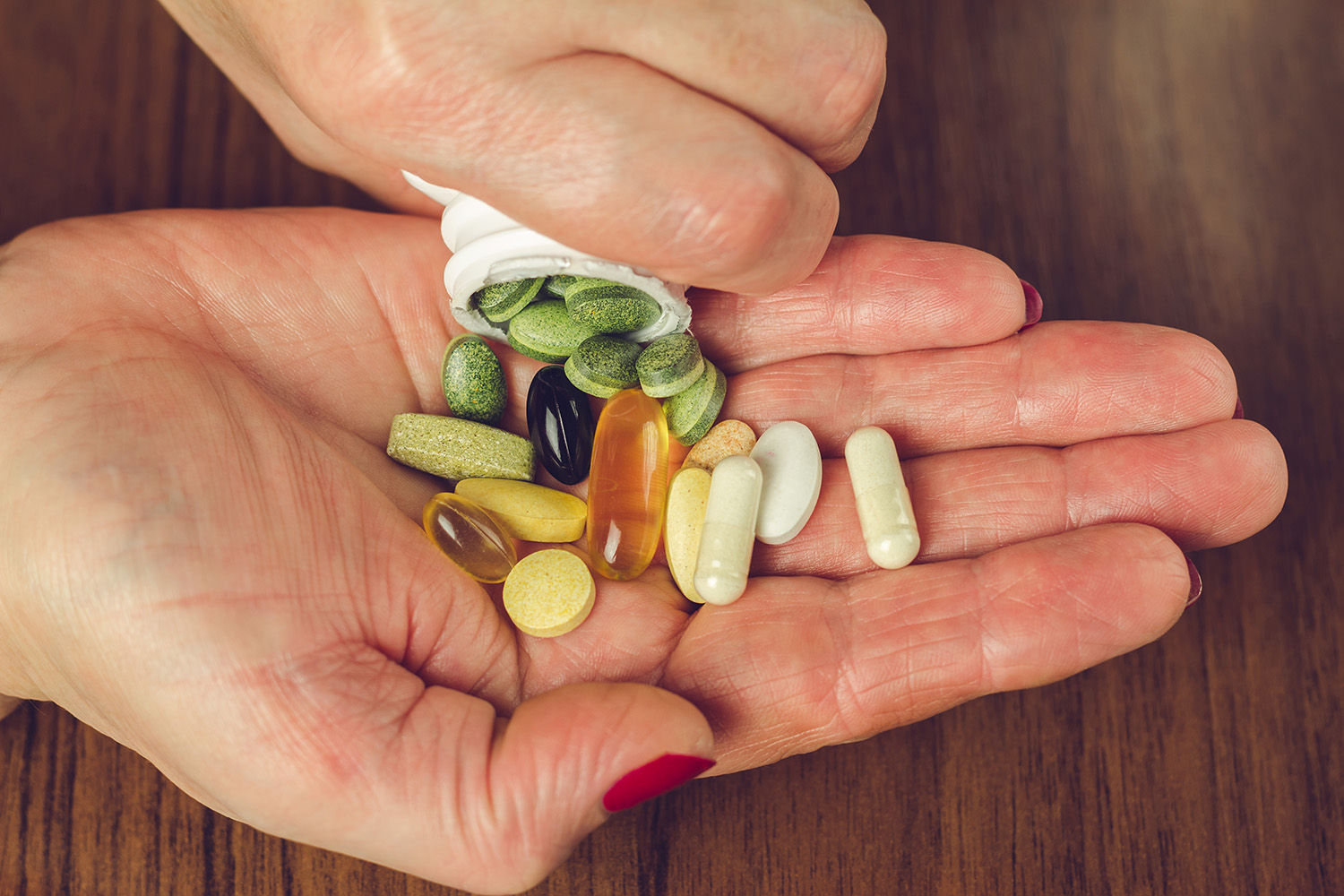 Your food choices and supplementation affect your ability to handle stress. Go for foods which boost serotonin (a calming brain chemical) have magnesium and potassium (both help with blood pressure) and keep the cortisol hormone and adrenalin in check. You'll want to guard against a depletion of the B vitamins, especially vitamin B6 for sleeping and B5 (pantothenic acid) for the adrenals —your body's first stress responders.
WHAT NOW?
for a full evaluation with Dr. Bernstein.